Nintendo Wii: The Forecast Channel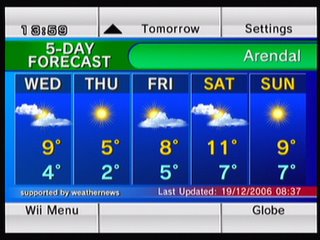 The Forecast Channel is no live all over the world (it seems so in the forums I've been at). That's even one day before the release date set by Nintendo. Good work.
I've been playing around a bit, and it look real well. The inface is very nice and easy to use. You get the weather for today, tomorrow and a 4 day forecast.
But you don't only get you local weather. You can see the weather from all around the globe. Just select the Globe option and zoom out (with the – key on the remote). And then you can grab the globe with you A-button and swing the globe around. Select a city and see the weather there. It's fun, it's easy.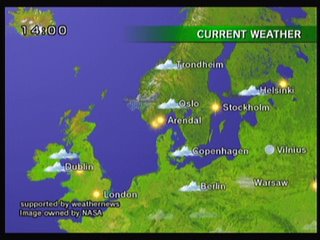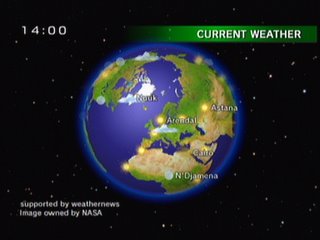 ---
Forslag til innlegg: