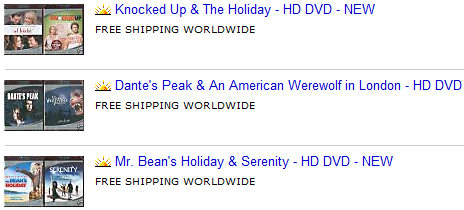 [UPDATE] This auction have now ended.
I've added some HD DVDs for sale on eBay.com

. I sell them in packs of two with free Worldwide shipping. I have Knocked Up and The Holiday, Dante's Peak and An American Werewolf in London, Mr. Bean's Holiday and Serenity, and The Kingdom and American Gangsters.