Play Street Fighter II Champion Edition online for free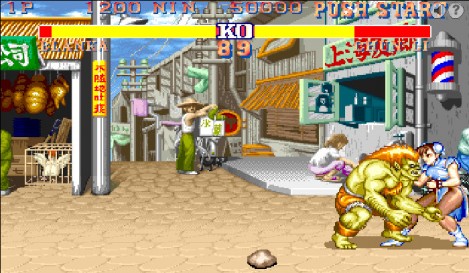 Street Fighter® IV was released on PC this week. To support that release, Metaboli have made a free flash version of Street Fighter® II Champion Edition to play online in your very own browser. It plays OK, and you can go to kongregate.com to play the game.
Here is a quote from the pressrelease taken from MaxConsole.net:
For the first time, players can discover again the most popular fighting game from the 90's directly in their web-browsers, and are invited to get Street Fighter IV for PC available via download-to-own.

Originally released for coin-op in 1992, Street Fighter II' Champion Edition includes 12 characters: Ryu, Ken, Honda, Chun-li, Blanka, Guile, Zangief, Dhalsim, Balrog, Vega, Sagat and M.Bison. After every third match players can participate in a "bonus game" including car-breaking, barrel breaking and drum-breaking for additional points. Players could finish the game by defeating all 12 challengers within the single player mode.
---
Forslag til innlegg: