09:09:09 09.09.09 & The Beatles
Today the time and date was 09:09:09 09.09.09. And my radio had the following in its display.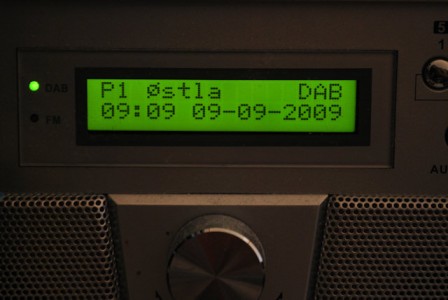 Photo: Frank Eivind Rundholt, creative commons
Today is also a big Beatles day. Not only is The Beatles: Rock Band released for Nintendo Wii, Xbox 360 and PlayStation 3. But you can also buy The Beatles in to re-mastered editions, The Beatles In Stereo and The Beatles In Mono.
IGN.com's review of The Beatles Rock Band

September 9th also marks the 10th anniversary for Sega Dreamcast in North-America. You can read a lenghty article at IGN.com or watch their YouTube-video of the history of Dreamcast.
---
Forslag til innlegg: