a-ha concert in Oslo Spektrum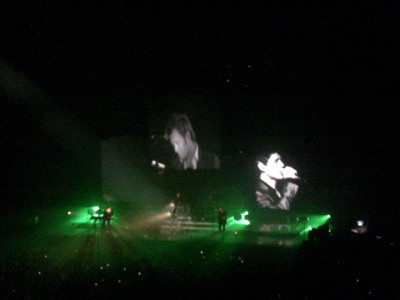 This is the English translation/rewrite of my original Norwegian blogpost.
I've been an a-ha fan since I could read and in the late 80ies I had a mixtape for a-ha songs only. When I found out this summer that a-ha was having a concert in Oslo, Norway, I thought that I had to go.
The ticket for this concert was suddenly more valuable, since a-ha decided that this is it. And before I knew it I had also purchased tickets to the farewell concert 4 December next year. So I got tickets for two shows before I even had been on an a-ha concert.
a-ha hold two concerts in Oslo on, respectively on Friday 6 and Saturday 7 November. I was on the last of these two. This concert is part of Foot Of The Mountain – Tour 2009. Both concerts were sold out and the atmosphere was good already when donkey boy warmed up.
a-ha started with The Sun Always Shines On TV. And we heard both Stay on These Roads, Hunting High And Low and Velvet. With a little help from Dagbladet, a-ha sung 21 songs (I do not count songs when I'm on a concert). And finally, we heard Take On Me, the song that gave the a-ha their great breakthrough in 1985.
I think it was a cracking good gig. Paul Savoy, Magne Furuholmen and Morten Harket did well on stage. The audience was so completely present and sang a long. When Morten Harket announced the last song, Foot Of The Mountain, the audience in Spektrum rose and clapped and joyed through the whole song. This was not the last tune from a-ha guys though. And ofcourse, there was also the encore which was completed with Take On Me. It was a great concert, too bad that the time flew away so fast.
Below you'll see a short video clip I've put together from the concert recored with my cellphone.
Fortunately, it is not quite the end of a-ha yet. Next year starts the farewell tour. This will probably give them a boost in both career, record sales and media coverage. It will be exciting to see how many years it takes a-ha to get back together after the last concert in Oslo 4 December next year. I'm lookinng forward to this concert.
The pictures I posted with the Creative Commons license, and are taken with mobile camera in the dark from a distance.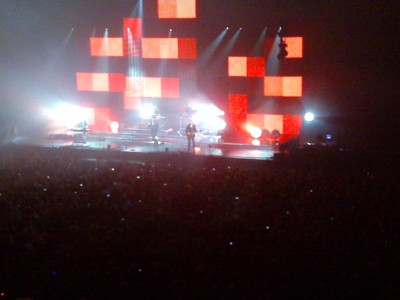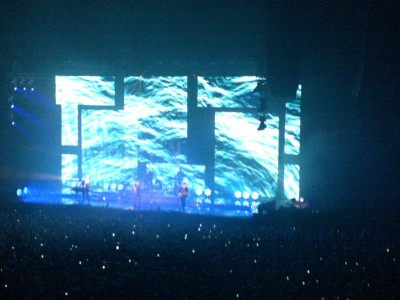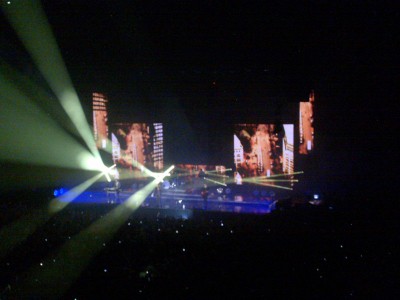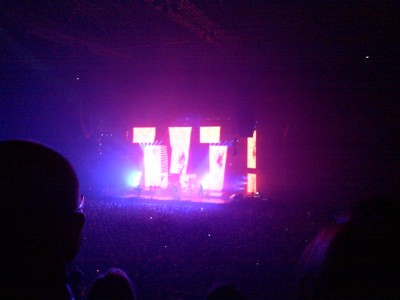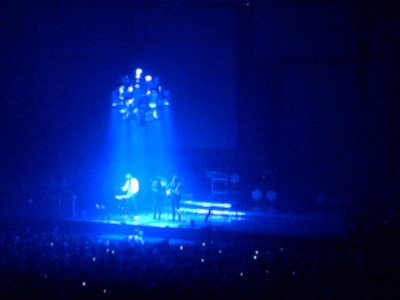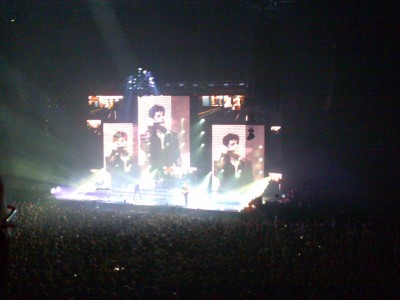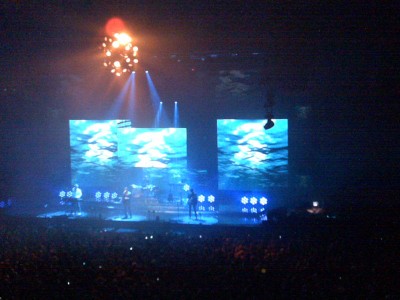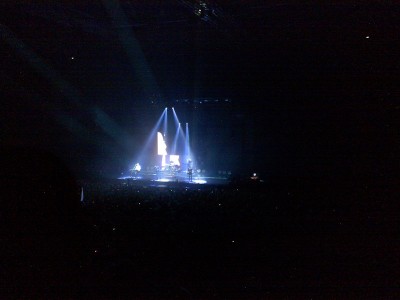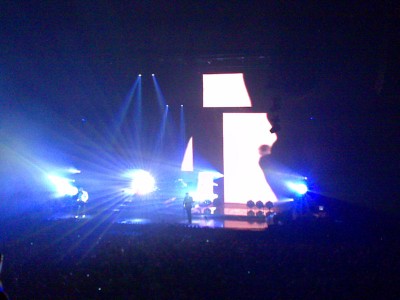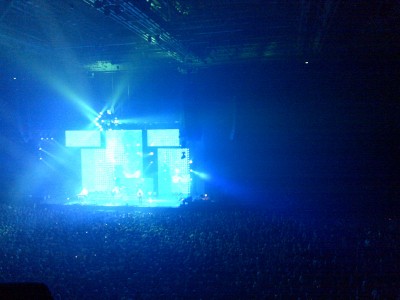 ---
Forslag til innlegg: