Pac-Man 30th anniversary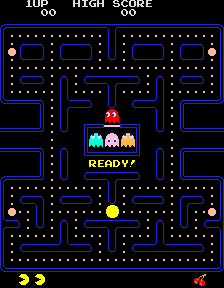 On May 22, 1980 Namco released Pac-Man to the Japanese arcades. The game was a great success, and after 30 years, we still play Pac-Man. The game have been converted and ported to every videogame format under the sun. Everybody knows about Pac-Man and it was an icon of the 1980s popular culture. I have found memories about the game, and still fancy it today.
To celebrate Pac-Man's 30th anniversary, Google made their logo a playable Pac-Man game. You can watch a YouTube-video I made playing the game.
Tags: blog, retro, videogames