Friday, September 4th, 2009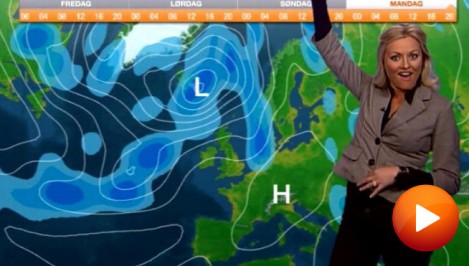 You watch the weather report everyday. But have you seen it performed in a song? No, then you should watch the Norwegian weather lady Eli Kari Gjengedal perform the weather report on TV2, Thursday September 3, 2009. It's amazing, it's good.
The video is not uploaded by me.