At last, a new edition of the mag for all the retro fans out there. And they are now on no. 27. The whole mag is a highlight, but if I have to pick a few that may be of interest:
The making of… Boulder Dash
Sega Mega Drive
The making of… Zelda: "Wand of Gamelon" & "Link: Faces of Evil" (CDi)
The Definitive OutRun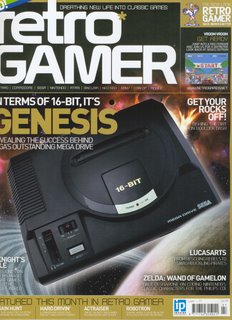 As allways, it's fun to read the Back to the Eighties. There's so much I didn't know that I actualy knew, when I read this sections. If you haven't bought this issue yet, go out and buy it or why not subscribe to Retro Gamer, it's well worth the money.