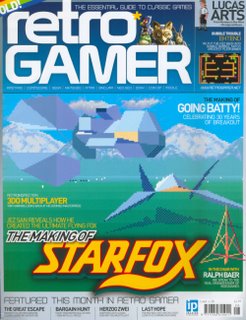 A new issue of Retro Gamer came in the mail yesterday and it looks like a very good issue. Here are some of the highlights:
Developer Lookback: Lucasarts (part two)
The Making Of… StarFox
3DO – Interactive Multiplayer
The Making Of… Breakout
Company Profile: Core Design
You also have a couple of big articles + a lot of small one. I look forward to read it all.
From what i remember reading back in the day (early 90ies), the 3DO was a big project to be the big next thing. It worked great on paper, an probably in pratcise. But what I think killed the machine, was the high pricetag.
Head over to retrogamer.net to learn more.