Review: Galaga (Xbox Arcade – Xbox360)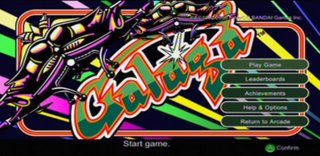 Galaga was relased in the arcades in 1981. I wasn't an old boy then, so I have probably not play it ib the arcade.
So what do you get for 400 point. Well, an exact replica of the '81 arcade game, nothing more, nothing less.
What do you do? Shoot as many alienships as you can an don't try to loose any lifes. It's that simple, and hard.
Some of the other arcade relases have updates graphics also, this game has not. So is it worth 400 points? 200 had been a good price for this game. This is a game you can play when you have 10 minutes to spare. And it's always motivating to beat your own or your friends record.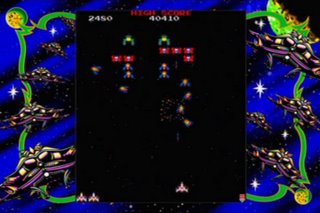 Shoot, shoot, shoot.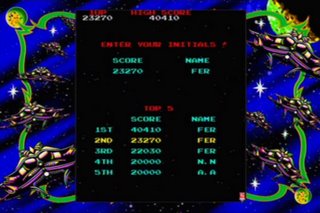 Write your name in three letters.
---
Forslag til innlegg: