Review: Datel's Transfer Kit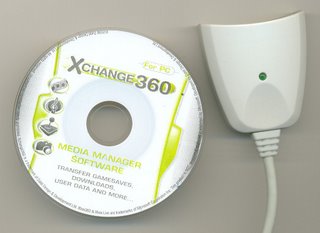 I was ordering a memory card in early june, then my Xbox 360 broke all my save data was lost. The memory card came some days later. And then I decideed to order Datels Transfer Kit from Play-Asia.
The Transfer Kit does what it's made for, back up your memory card. It's as easy as plug the memory card in to the kit, make a name and description and press backup. You can only backup the whole memory card and not individual files. But with help from www.360gamesaves.com, you can extract the files you need.
All in all, it's a good product.