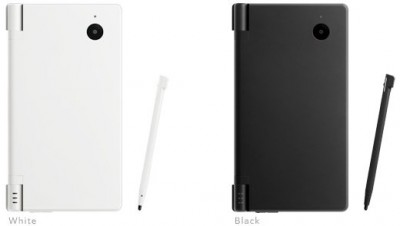 Today, Thursday October 2nd, Nintendo announced on a press conference (Fall Summit) in Japan, the new DSi. The new DSi will be 12% thinner than the DS Lite. The GBA slot is removed, it will have two cameras (one VGA), the screen is 3.25 inch (about 17% bigger than on the DS). The DSi will have a SD card slot for storage, a built-in browser (I read somewhere that it was Opera). You will be able to download DSiWare at 200, 500 or 800 Nintendo points (GBP 1.70 / 4.25 / 6.80).
The Nintendo DSi will be out in Japan on November 1st, 2008. And it will probably hit Europe some time in the Spring 2009. It will cost around ¥189,000 (approx. US $178) and the DSi will come in Black and White.
Source: IGN.com, Kotaku.com, Eurogamer.net, Joystiq.com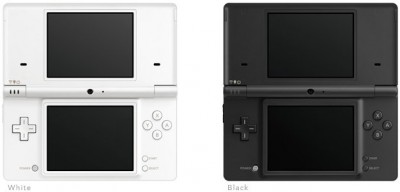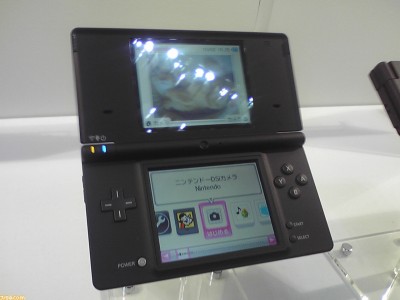 DSi details, taken from N-Europe.com:
Two 3.25-inch screens – 17% bigger than the DS Lite model.
One 3-megapixel camera, maximum resolution 640×480 (photos editable using stylus).
No GBA support…
… replaced by an SD slot!
Overall 12% thinner than the DS Lite.
Opera web browser now built-in as part of the firmware.
Downloadable games, known as DSiWare (storable on SD)
Some DSiWare free, others will cost 200/500/800 Points, with 1000 initially free to all.
Improved audio capabilities – pitch and playback options added.
Releasing in black and white "flavours".
---
Forslag til innlegg: