Xbox 360: Mega Man 9 on XBLA
War World was already announced to hit Xbox Live Arcade this week, October 1st, but as it happened, so did Mega Man 9. A brand new Mega Man game made in good old Nintendo (aka NES) 8-bit sound & graphics style. The game is also available on WiiWare and Playstation Network. The game will cost you 800 points.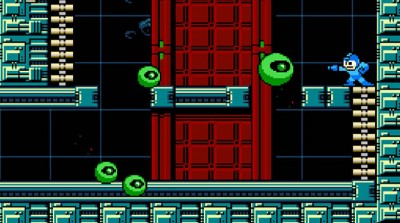 The original 2-D classic Mega Man returns in Mega Man 9 for Xbox LIVE® Arcade! This latest Mega Man title brings the series back to its old-school roots with retro action platforming gameplay and classic 8-bit graphics and sound. Relive the Mega Man experience with classically inspired bosses, each with their own unique weapons and weaknesses.
Set after the events of Mega Man 8, multiple riots have sprung up all over the world. While many people suspect that this is another plot from Dr. Wily, Dr. Light is stunned to recognize that some of the robots rioting on the TV screen are his own creations. Even more stunning, Dr. Wily appears on television to proclaim that Dr. Light is the evil mastermind behind these latest catastrophic incidents and it's up to Mega Man to clear his creator's name!
Classic Mega Man: The fun and addictive Mega Man graphics and gameplay are focused around defeating bosses and acquiring a diverse arsenal of weapons.
Challenging stages: With more than a dozen challenging levels to tackle and more than 50 new enemy and bosses to battle, you'll need to be at the top of your game.
Acclaimed developer: The character designs were directed by Keiji Inafune, the original character designer of Mega Man.
Online extras: With the Xbox LIVE leaderboard ranking system, track your score and time with other Mega Man 9 players. Plus, look for downloadable content in the future!