My latest Animal Crossing pictures
I sometimes take pictures while playing Animal Crossing: Let's Go To the City (aka. City Folks). And sometimes, I post the on my blog.
The two first pictures are from the week of the Nintendo DSi launch in Europe when I got a DSi in my mailbox.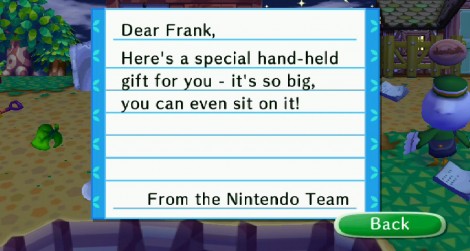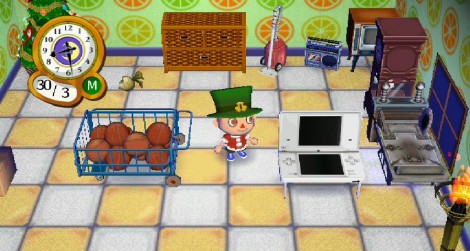 The next three pictures are from the day the Easter Bunny visited my Animal Crossing town.