Xbox 360: Primetime – 1 vs. 100 beta in Canada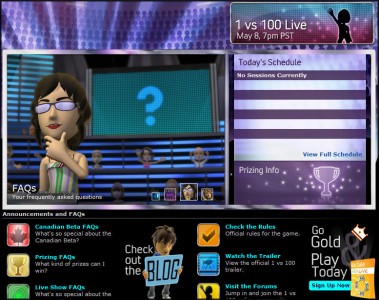 Major Nelson announced today that Xbox Live players in Canada can play the Primetime – 1 vs. 100 beta from Friday May 8. There will be prizes, real prizes. You can actually win a lot of Microsoft Points. I do hope the game will be released Worldwide, and not only a North-American release like so many other Xbox Live goodies.
Bellow is a gameplay video taken from Joystiq.com.