Eurovision Song Contest – second semi-finale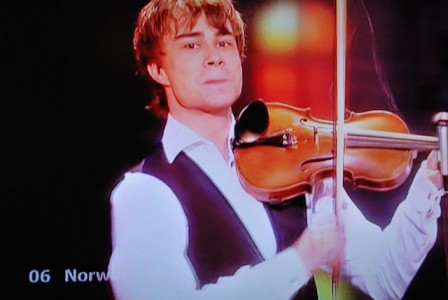 The second semi-final in Eurovision Song Contest was today, and the followng 10 countries qualified to the Finals on Saturday May 16: Azerbaijan, Croatia, Ukraine, Lithuania, Albania, Moldova, Denmark, Estonia, Norway and Greece.
I think Alexander Rybak from Norway with his "Fairytale" did a great performance. And I think he will be on Top 5 on Saturday, and I of course hope that he wins it all.
Once again, I have to put up the YouTube video of Alexander Rybak's Fairytale.
---
Forslag til innlegg: