Xbox 360 Memory Upgrade for the New Xbox Experience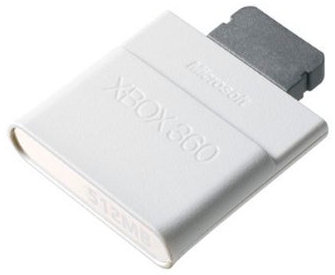 The New Xbox Experience require 128 MB of storage. Not all Xbox 360 owners have that, but Microsoft have solution for that, some for FREE and some at a reduced price.
If you meed the requirement for this offer, you can go to http://www.xboxstorageupgrade.com/.
General
Active Live members with no storage or with a 64mb MU: Offered 512mb for free or 20GB HDD for £12.99
Active Live members with 256 or 512 MU but no HDD: Offered 20GB HDD for £12.99
Console has not connected to XBL 12 month and doesn?t possess MU: Offered 20gb HDD and 3 month Xbox Live £19.99
Arcade console
Active Live subscribers without a HDD: Offered 20gb HDD for £12.99
Non active Live subscriber without a HDD and not connected to XBL within 12 months: 20gb HDD + 3 month Xbox Live for £19.99
Source: 1UP.com and Eurogamer.net
---
Forslag til innlegg: