Xbox 360: New Xbox Experience – What You Want to Know: Netflix and Video Store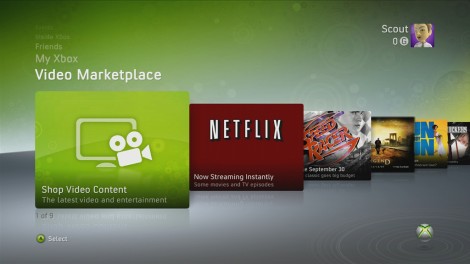 Every week until November 19, 2008 Gamerscore blog will have something new on the New Xbox Experience. This week they talk about Netflix. This feature will only be available for Xbox 360 owner in the United States.
Here's a quote:
Relax – it's time to get comfy again and turn on your Xbox 360. On Nov. 19, all movies from your Netflix instant watch queue will be instantly accessible and playable on your Xbox 360. All Xbox LIVE Gold members with a Netflix subscription will be able to instantly watch more than 12,000 movies from the Netflix library at no extra charge.

On top of that, you no longer need to put on make-up, "acceptable" clothing and shoes to drive to the rental store. Xbox LIVE Video Marketplace offers more than 20,000 pieces of HD and standard definition content, and will have a new sleek look and feel that makes you feel like you're browsing shelves right in your own living room. You'll be able to see hi-res box art for all the movies and TV shows you love, plus read all the information that would usually be on the back of the DVD box.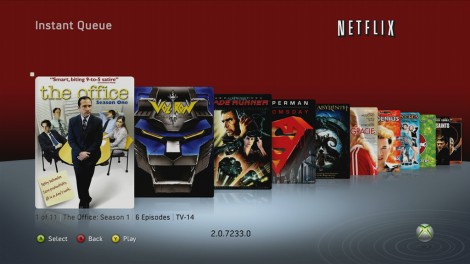 ---
Forslag til innlegg: