Play-Asia.com: Pre-order Nintendo DSi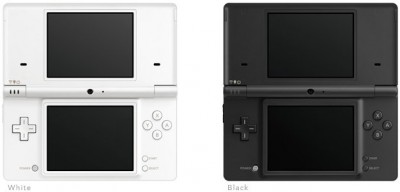 The new Nintendo DSi is now available for pre-order at Play-Asia.com. DSi will launch in Japan on November 1st, 2008. The pre-order price is US$ 299.00 and is available in both black and white. Many will probably import DSi, but I will wait for the European release next Spring.
Features:
Enlarged screen (17% bigger at 3.25 inches)
Reduced size (about 12% thinner)
Camera function built-in (640×480)
SD memory card slot (Allows you to save pictures and display them on the Wii™)
Built-in browser function
Built-in music playback function
Download and store games on your SD card (Japan only!)
Plays all Nintendo DS™ games!
Does NOT support Gameboy™ Advance anymore!
---
Forslag til innlegg: