Wii: Happy New Year – Animal Crossing video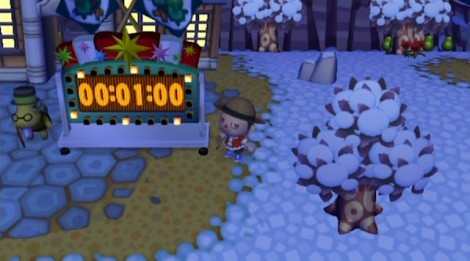 HAPPY NEW YEAR!
It's now 2009, in real life and in games. Animal Crossing also had its New Year's Eve with countdown to midnight, party poppers and fireworks. Bellow is video I recorded of this great event and posted on YouTube.
[Small update] To anyone who wonder if I watched the Wii live to record the video; NO, I cheated a bit. I turned the Wii clock back to 23:50 (or 11.50 PM). I had to watch the real fireworks outside in the cold.
I posted a small review of  Animal Crossing – Let's Go To The City (aka City Folk) on my blog here the other day.
---
Forslag til innlegg: