Bergensbanen in only 7 minutes and 14 seconds
Read my Norwegian version of this post on FrankEivind.net.
A lot of people watch the 7+ hours documentary of Bergensbanen on TV when it was aired on NRK2. It's also available as a 22GB download in HD (direct-link to torrentfile). But for a lot of people, a 7 hour watch can be a bit too much.
Greatfully, NRK used a Creative Commons Share Alike lisence for this download. So I made this time laps video. It have the same CC-lisence. Original materials found at http://nrkbeta.no/bergensbanen. I've uploaded the video to Mininova.org, it's a 300 MB torrent at 720p.
The time laps is only 7 minutes and 14 second long (not counting the star- and end-credits). Enjoy!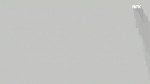 How I made the video. The 22GB video-file played fine on all mediaplayers I've had installed on my computer. But for some reason when I used it in my video-editing software, all the tunnels went grey as seen in the picture on the right. I'm not sure, but I guess it have something to do with the keyframes when the picture goes from light to total dark. Nero Recode showed the file right. So I re-coded the whole 22GB file to a new editfriendly version. It took a night to do that.
The next step was to reduce the numbers of frames displayed. I used TMPGEnc 4.0 XPress to do that process. I chose the output to be singleframs (in BMP format) and 1 frames per second. The resault was 26 053 single frames and 67GB of data. I made the start- and endcredits in Edit Studio Pro (a great editor for DV-video). Then I made a project with TMPGEnc Xpress, adding the start and end-credits and the single frames. The single frames was set to show 60 fps, which then made Bergensbanen only 7 minutes and 14 seconds long. The whole project was encoded in 720p at 25 fps in MP4-format.
Next step was to add a soundtrack. I used the built-in scoregenerator (ScoreFitter) in Pinnacle Studio 14 HD to make the music. I ended up using the category Dreamscape and the tunes Sleepless Eve og Endless Fields. The sound was exported as MP3 and muxed with the video using YAMB. When everything was done, I've uploaded it to YouTube.
I can admit that this video was made in a rush to be the first to make a time laps video thanks to the CC-lincense NRK provited with their original video. I do se that the music stops a bit to early and that the last frame of the video should have stayed a couple of seconds and then faded out. But in all, I think the video works well. Hope you enjoy it too.
---
Forslag til innlegg: