Xbox Originals: Grand Theft Auto: San Andreas
On Monday October 20, 2008 you can download Grand Theft Auto: San Andreas on Xbox Originals. The game will cost 1200 points. The game is only available in Austria, Belgium, Canada, France, Germany, Ireland, Italy, Mexico, Netherlands, Spain, Switzerland, United Kingdom and United States. (Soruce: MajorNelson.com)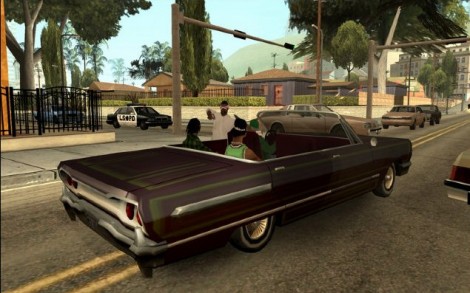 Five years ago, Carl Johnson escaped from the pressures of life in Los Santos, San Andreas, a city tearing itself apart with gang trouble, drugs, and corruption. Now he's back in Grand Theft Auto: San Andreas™.
But Carl's family is in dire straits and his friends are headed for disaster. To make matters worse, he's just been framed for homicide.
Join Carl on his journey across the state of San Andreas as he fights to save his family and take back control of the streets.
Sights: Become part of Carl's world through the astounding graphics of the Xbox®. Experience dynamic weather, from sunshine to smog. Relive the last 30 seconds of outrageous gameplay with instant replays!
Sounds: Listen to San Andreas, now sonically invigorated for the Xbox. Use custom soundtracks to craft your own personalized radio station of early 1990s anthems.
Space: Explore three huge cities on San Andreas, an island almost six times the size of Vice City. Visit deserts, rolling countryside, truck stops, secret military base, forest, mountains, and dozens of small towns.
Speed: Take control of BMX bikes, motorcycles, aircraft, trucks, cars, boats, hovercraft, and more.
Style: Pimp your ride with a custom sound system, nitro packs, rims, bumpers, upholstery, and other options.
Sports: Play mini-games like basketball, pool, dancing, low-rider hopping, Vegas games, and old-school arcade games.
Support: Use two-player cooperative mode for certain objectives.