Wii: Minor Wii firmware update (still 3.3E)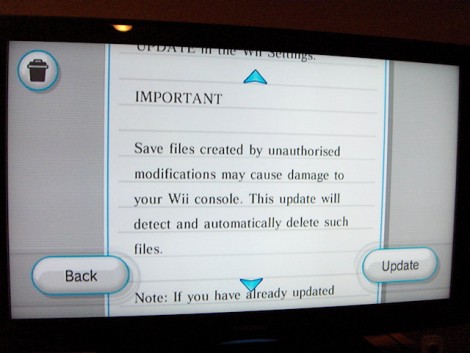 Nintendo issued a minor firmware update for Nintendo Wii today. It read likes this:
Save files created by unauthorised modifications may cause damage to your Wii console. This update will detect and automatically delete such files.
The version is still 3.3E like after the minor update this summer, which had almost the same fixes. It looks like Nintendo just have updated for blocking new ways to hack the Wii.
My thought of this update is that it doesn't do anything, realy. Since people that have modified their Wii console won't update with this patch, and regular gamers don't hack theirs Wii.
[UPDATE] GoNintendo.com have listed what's in the update:
 Wii Points will soon be called Nintendo Points, and all references as such will be updated. All other functionality with Nintendo Points will remain the same.

The controller usage explanation screen will be updated.

The controller usage explanation screen will be separated from the purchase screen. Along with this, the user will be prompted to confirm that they have any necessary accessories before being able to press the Purchase button.

The design of the icons displayed will be updated.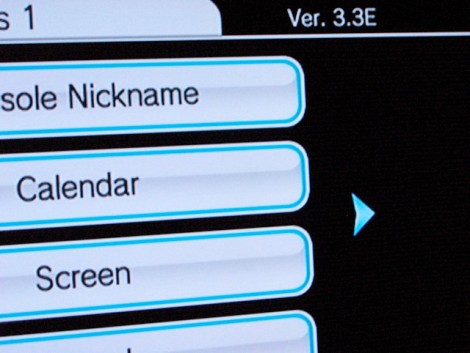 ---
Forslag til innlegg: