GDC'09: Nintendo's GDC 2009 keynote
Satoru Iwata held Nintendo's GDC 2009 keynote today, well covered by Joystiq.com. There some great new from that keynote. The most waited for is a firmware update for Nintendo Wii which let you use an SD-card as storage to download to or launch software from. Firmware version is 4.0 and is available now.
Nintendo also announced Virtual Console Arcade which let you download old arcade games. Four games are available today: Gaplus (Namco Bandai), Mappy (Namco Bandai), The Tower Of Druaga (Namco Bandai) and Starforce (Tecmo). Space Harrier (Sega) and Solvalou (Namco Bandai) will be available later.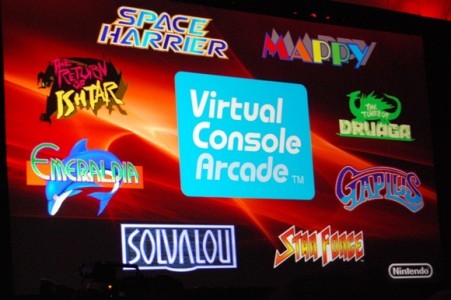 Picture from Joystiq.com
Also a new Zelda game for the DS was announced; Legend of Zelda: Spirit Tracks (tentative title). Pictures are from Joystiq.com.