Xbox 360: Sega Soccer Slam and Raze's Hell added to Xbox Originals
To some regions, two new Xbox Originals are added for download. Sega Soccer Slam is only available for North America and Raze's Hell is available for all regions except Asia. Each game is 1200 points. (Soruce: MajorNelson.com)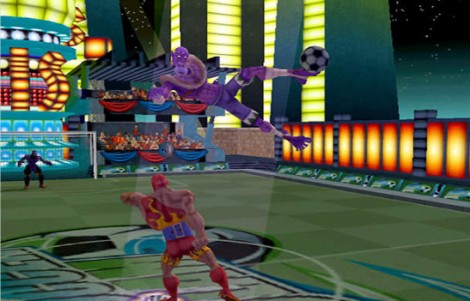 Sega Soccer Slam is a kick-off revolution, and the pitch will never be the same. A host of outrageous teams from across the globe unite on the pitch for intense, three-on-three matches of the world's most popular sport. The thrilling gameplay action involves nasty tackles, lethal killer kicks, and brilliant spotlight maneuvers.
In Quest mode, take your selected team through a series of matches, unlocking secret stadium locations and gaining access to hidden items that improve player attributes. Alternative game-play options include Arcade mode, Challenge mode, and a round-robin Tourney mode with sizzling multiplayer action for up to six players.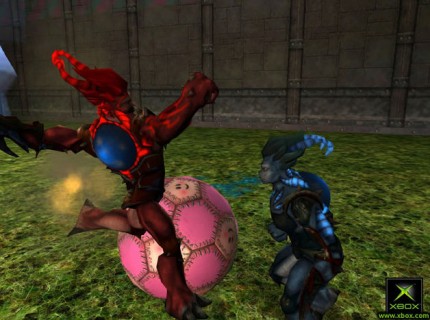 A darkly comic action-shooter set in a fantasy world overrun by fiendishly cute creatures, Raze's Hell follows the exploits of Raze, a monstrous anti-hero who takes a no-holds-barred approach to stopping an onslaught of adorable characters and restore his planet to its naturally ugly state.
Under the leadership of their twisted Princess, the Kewletts are trying to impose their disturbingly distorted view of utopia upon the masses. Raze goes to war against the Kewletts, gaining the respect and assistance of some of the other inhabitants of the planet. As he grows in power, Raze works his way closer to the capital of Kewtopia to uncover the truth behind the Kewlett takeover.
Level design: Battle through 20 massive mission-based levels set in surreal alien landscapes. The intense large-scale battles feature enemies that take cover, sound alarms, and fight back.
Organic weapons: Use devastating organic weapons that mirror traditional military weapons plus rolling, stealth, and melee attacks. More than 20 fiendishly cute enemy types are armed with deadly jack-in-the-boxes, lollipop axes, and even bunny rocket launchers.