Play-Asia.com: Weekly Special – Madagascar 2: Escape 2 Africa US$ 19.90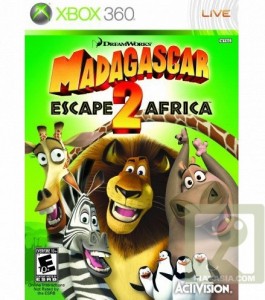 This Weeks Special at Play-Asia.com is Madagascar 2: Escape 2 Africa at US$ 19.90. The game is for Xbox 360 and is region free. The deal end on Tuesday February 17, 2009.
About the game, taken from Play-Asia.com:
Join Alex the lion, Marty the Zebra, Melman the Giraffe, Gloria the Hippo and their entire madcap Madagascar crew on a whole new action-packed journey to save the African savannah in the Madagascar: Escape 2 Africa™ video game. Your favorite characters from Madagascar return and you can play them all! In addition to Alex, Marty, Gloria, and Melman, you also get to play as the crafty penguins, the wacky King Julien and new hippo character Moto Moto! Learn all the moves and choose which character is best for the situation at hand. Experience the characters, settings and situations established in Dreamworks Animation's new Madagascar movie. Unique new environments include the Watering Hole, a free roaming area that's been expanded for the game, the volcano and the plane wreck. Master new and expanded tournament mini-games including twice as much multiplayer action as the first Madagascar!
Play as all your favorite Madagascar characters plus new ones
Experience unique combat moves for each character
Adventure through 12 levels and 10 tournament mini-games from the movie and beyond
Master new gameplay challenges and twice as much multi-player