GDC'09: OnLive – the new console
At GDC'09 the new gaming evniroment OnLive was announced. The concept is that you the game to the OnLive hardware or PC/Mac. Well, it's actually only the picture/video is streamed, since all the calculations and the real gaminghardware is somewhere else. If you have a broadband connection you get the games in 720p, and if your internet connection is slow, you get SD picture quality. Just like Netflix, but on-demand gaming, micro-console.
For a good walkthrough of everything, take a look at Gamespot.com, they have it well covered.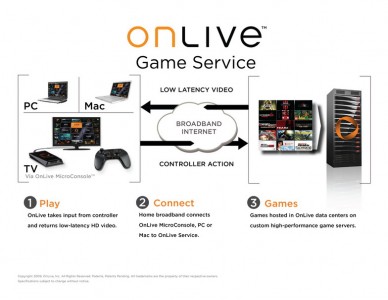 You can also watch the OnLive announcement/keynote on Gamespot.com.
---
Forslag til innlegg: