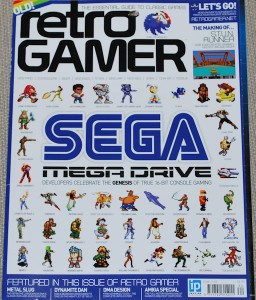 I got issue 62 of Retro Gamer almost two weeks ago, so it's time to blog about it. This is what you can read in Retro Gamer #62:
Back To the Eighties – September 1986
Back To the Nineties – September 1991
Retro Gamer Celebrates the Mega Drive
The Making of… S.T.U.N. Runner
Retroinspection: Amiga Special
The Making of… Space Invaders
The Making of… Dynamite Dan 1 & 2
The Classic Game – Windtammers
The Definitive: Metal Slug
The Making of… Full Throttle
From the Archives: DMA Design
You can get Retro Gamer from Imagineshop.co.uk.