My old Mario and Turtles comic
I was going through some of my old stuff and came across an old comic I made in 1991 when I was 14. It's about Mario and the Turtles, joining forces.
The short story was written in Norwegian so I have translated as best as I could into English. You can click the pictures for a bigger version.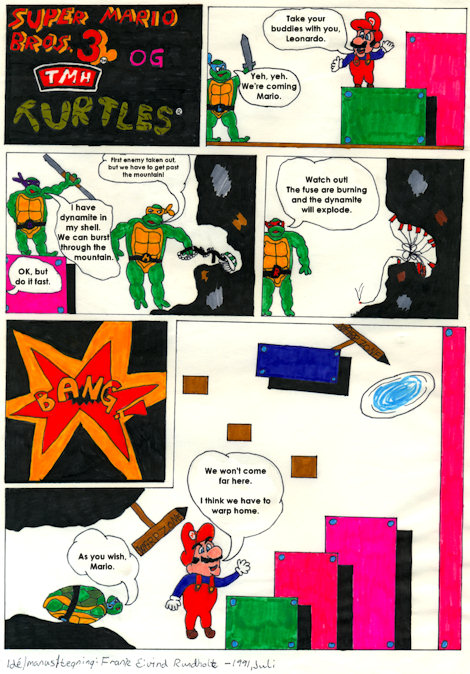 Creative Commons Attribution-No Derivative Works 3.0 Unported.